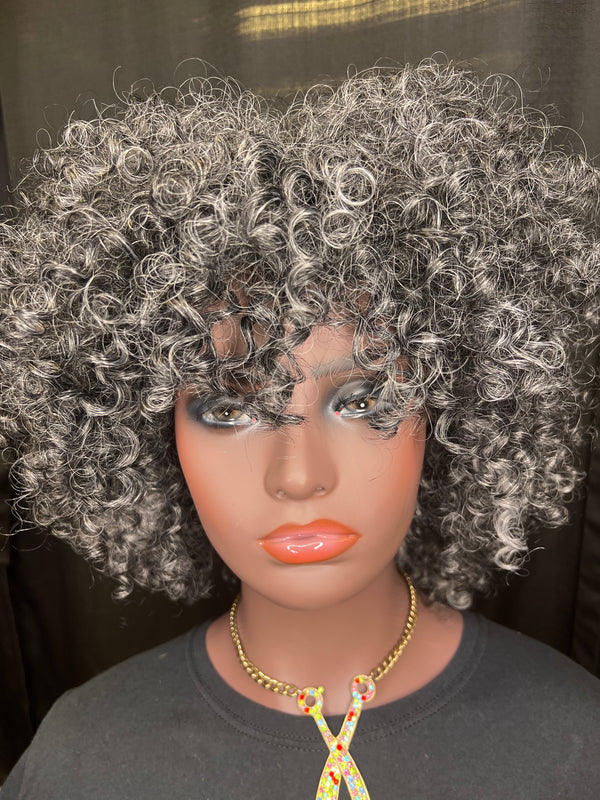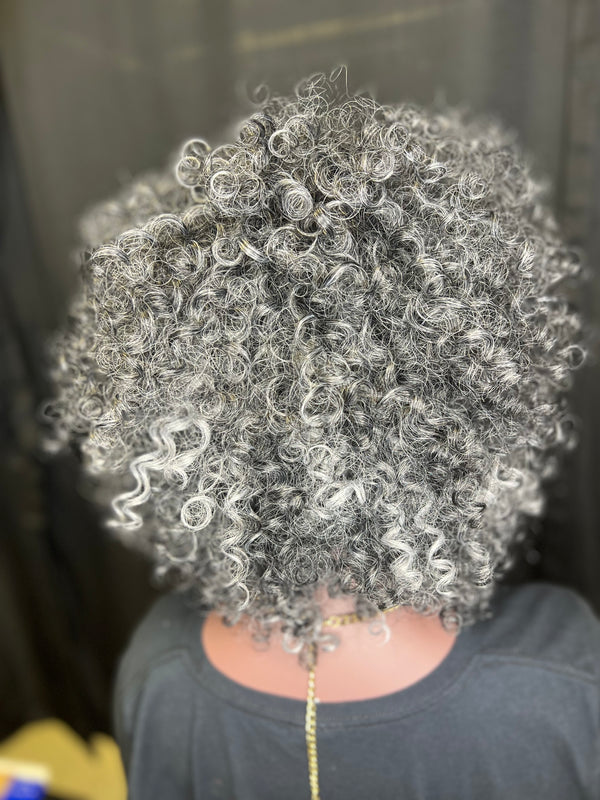 Wisdom Salt & Pepper Hand-made Bob Unit
This unit was created for those that embrace silver/grey hair. A soft front fringe allows for easy upkeep and a natural look. There are small hints of silver hair throughout the back of the unit to blend with the salt & pepper colored wefts.
The cap is one size fits all but still gives a secure fit and  makes this unit easy to apply and maintain. The hair used to construct this unit is a human hair blend so it is soft, will look more natural over time and has easy upkeep because it retains its curls even when wet.
Actual color/shade may vary based on monitor display, flash and lighting. Hair colors used are usually listed as #34 and #51.