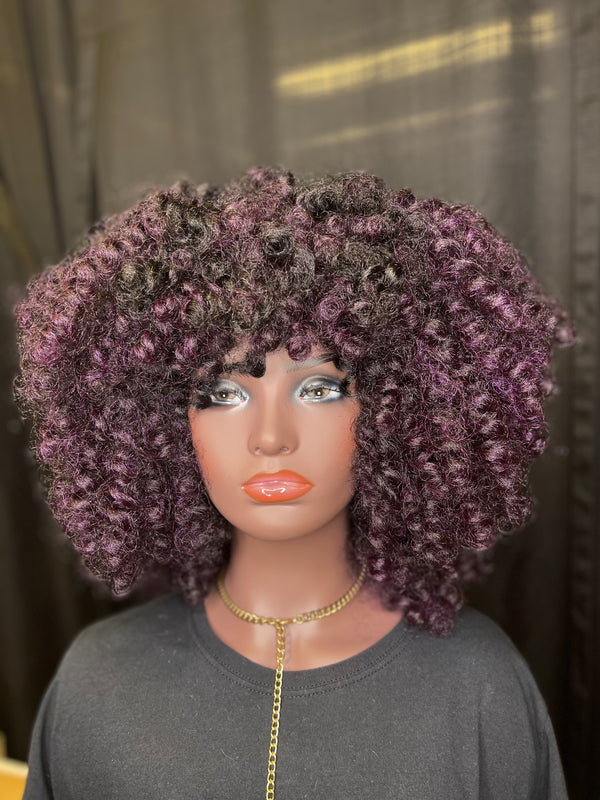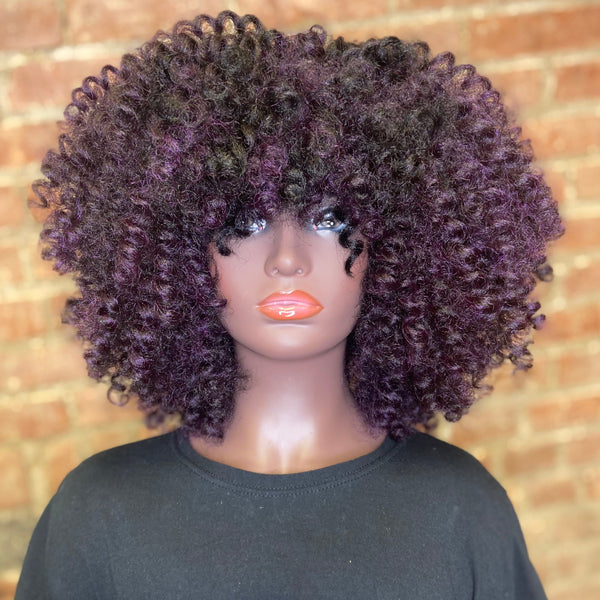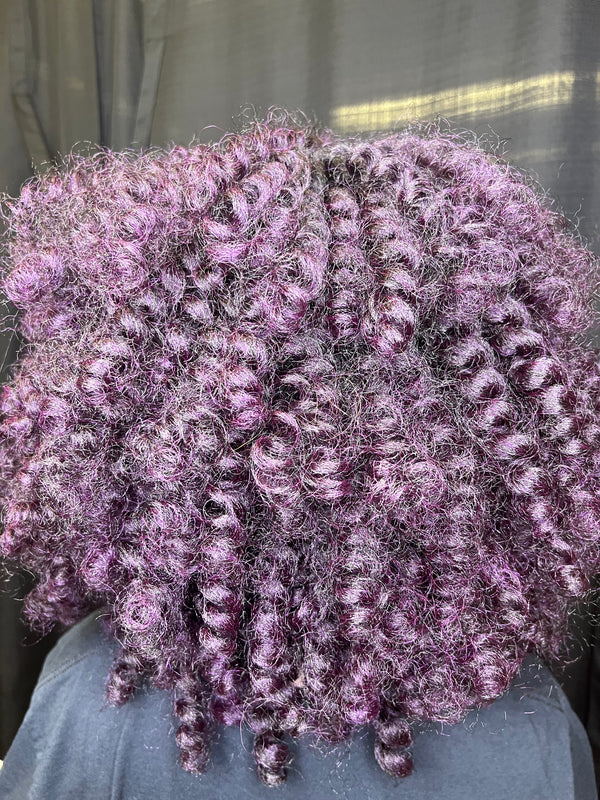 Royal Bouncy Fro Crochet Unit
This unit was created for those that love a little purple in their look (like myself). Comes constructed with synthetic Purple Ombre bouncy curls that naturally frizz over time, giving the look of a beautiful curly afro. Front bangs give a natural look for any face shape. Give your hair a break while protecting it and trying something new!
The ventilated cap is one size fits all but still gives a secure fit and makes this unit easy to apply and maintain while still allowing your scalp/hair to easily breathe. The hair is discontinued, making this a one-of-a- kind unit. 
Actual color/shade may vary based on monitor display, flash and lighting.