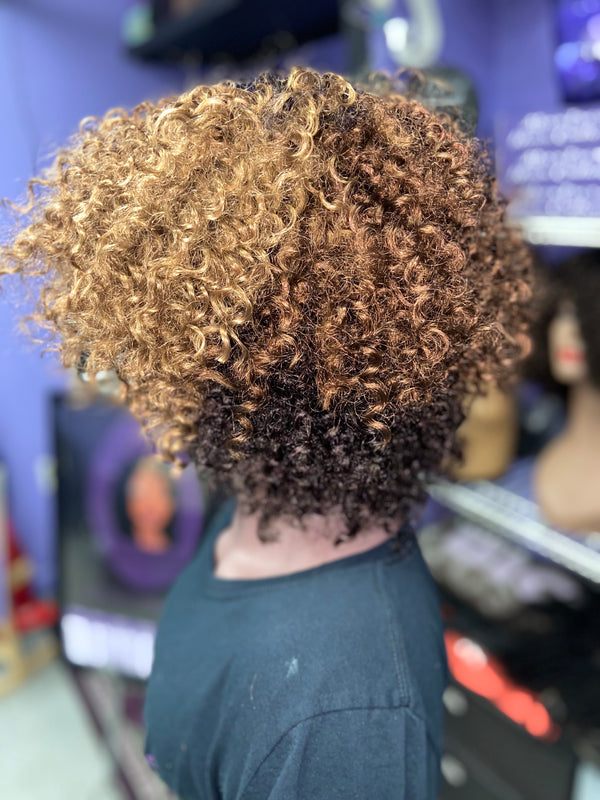 "How Do You Want It?" Kinky Curly Versatile Crochet Bob Unit
This the one!! This crochet unit can be worn 4 (That's right, FOUR) different ways making it the ultimate versatile unit. Have fun switching up the color combinations or stick with the one you like best. Go for blonde, brunette, highlights or BOTH!
One size fits all cap construction makes it easy to apply and maintain. The hair used to construct this unit is synthetic which means the more you wear it, the more natural it will look over time and the upkeep is a breeze since it retains its shape and curls even when wet.
Actual color/shade may vary based on monitor display, flash and lighting. Hair colors used are usually listed as #30, #27 and #4.