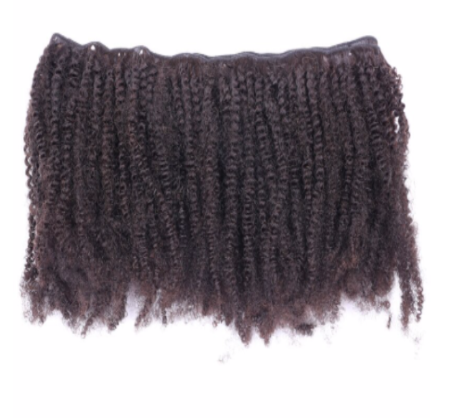 Our kinky textured hair has been steam processed to allow for natural styling options like twist outs, rod sets, puffy afros & much more!
Created to perfectly blend with ALL type 4 hair textures. If your natural hair isn't a similar density and length of the texture and length being installed, or you just want to ensure that all of your natural hair is put away and protected, we suggest ordering our Remixx Curl Closure as well for full protection. 
Wefts are sealed to minimize and reduce potential shedding but we strongly recommend resealing if you plan to cut them when installing. Generally two bundles are needed for 11"-13"; three for 15"-17" & four for 19"-21".
Because this hair can be manipulated to mimic either of the three type 4 hair textures, I want to make things easier for you and/or your stylist by making sure that your extensions arrive to you already prepped in the texture of your choice. Please select your preferred texture(curl type) when ordering. 
The hair's color/shades are generally natural black/dark brown and may vary in appearance depending on monitor display, flash and lighting. Hair length is calculated based on when completely stretched. Please take all of this into consideration when purchasing this item.