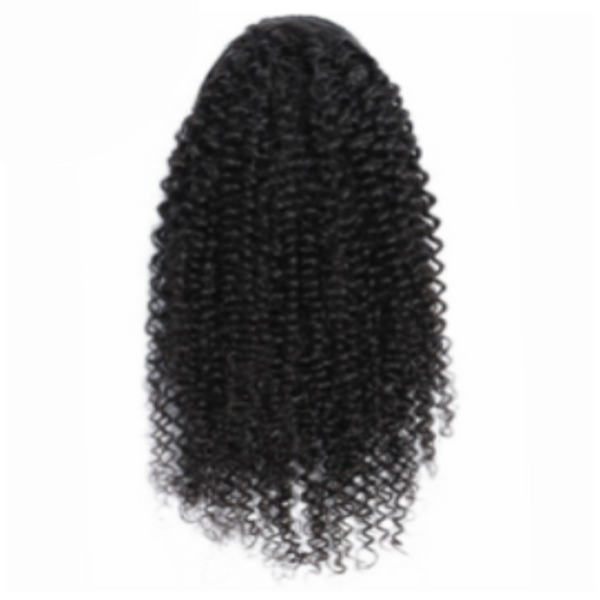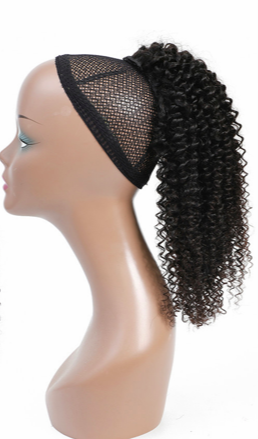 Our steam processed kinky textured created into a drawstring ponytail to help you create a full, protective and natural looking ponytail or bun style. Plastic combs are used to provide additional security and protection for your hair and eliminate the possibility of rust that typically occurs with traditional metal combs. Blends beautifully with all natural hair textures. 
 *This hair can be blown out and/or flat ironed straight and will revert back to its natural curly texture. You must always use heat protectant when heat styling Helix Curl and please avoid using hot tools above 375 degrees.
The hair's color/shades are generally natural black/dark brown and may vary in appearance depending on monitor display, flash and lighting. Hair length is calculated based on when completely stretched. Please take all of this into consideration when when selecting a length and purchasing this item.