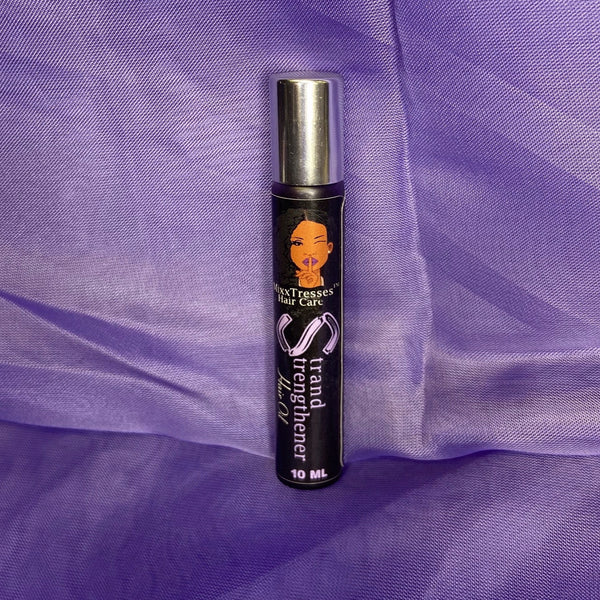 MixxTresses Strand Strengthener Hair Oil
This hair oil is formulated with a propriety blend of essential oils, herbs and vitamins to nourish your scalp and fortify your hair from its roots. The unique two-in-one design of our roller bottles allow you to moisturize and massage at the same time to stimulate and encourage healthy hair growth. Use two times a day for maximum results. XXTRA Strength formula for those with hair thinning and alopecia.
Available in applicator bottles as well to allow for easier application to your scalp when wearing protective styles and/or to refill your roller.
Ingredients: pumpkin seed oil*, grapeseed oil*, jamaican black castor oil*, rosemary leaf, virgin olive oil*, ashwagandha root, Tocopherol (vitamin E), chebe powder, garlic oil*, ascorbic acid, organic acerola cherry powder, biotin, zinc, oregano powder, organic black tea.