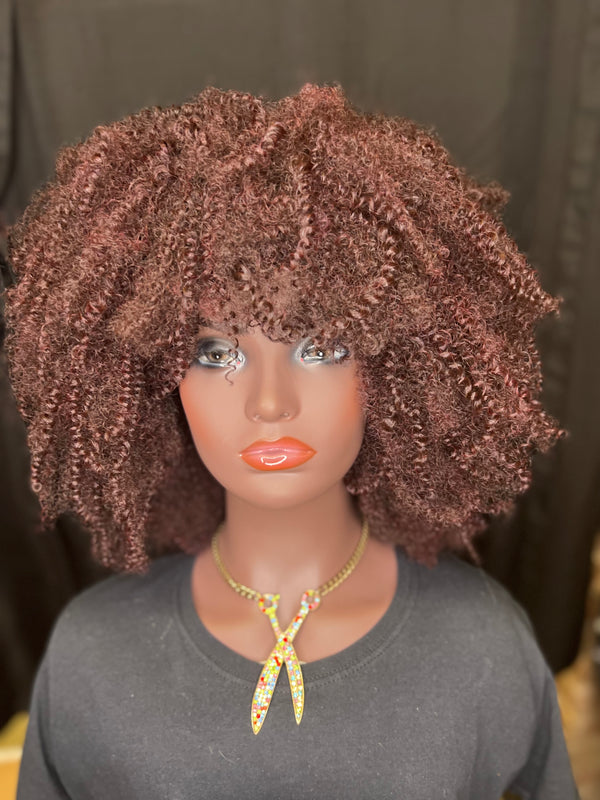 Berry Bohemian Bliss Curly Bob Hand-Sewn Unit
Very low maintenance hand-sewn unit perfect for those that want a fluffy naturally curly look without the hassle of having to define the curls or detangle them. Comes with a flirty front fringe and the more you wear this unit, the more natural it looks. The stretchy-based cap makes this a one size fits all unit and its beautiful berry colored curls will compliment any and all skin tones and complexions. Looks dark brown in some lighting while the hints of red are more prominent under direct light (see photos/videos to compare). 
The blended hair makes maintenance a breeze since it retains its shape and curls even when wet. One of a kind unit made with discontinued hair. 

*Actual color/shade may vary based on monitor display, flash and lighting. Hair color used is usually listed as #950.